We Gladly Offer the Best Windshield Replacement for Lake Oswego Drivers
Collision Auto Glass & Calibration knows that windshields are under constant threat of damage. From flying rocks and hailstones to midnight burglaries, the Pacific Northwest is rough on fragile windshields and door glass.
And the damage isn't always cracked glass. Often windshields need replacement because the seals have become worn after years of exposure to rain and fluctuating temperatures. Thousands of miles of driving can also lead to tiny imperfections from debris that even the best cleaning methods can't remove.
The professionals at our auto glass shop serving Lake Oswego know the best methods for inspecting the intricacies of windshields. They can help you determine whether a windshield needs a full replacement or a simple repair.
Let us help you stay safe on the road with our certified windshield replacement services.
 If a damaged windshield is preventing you from driving safely, let us send a mobile windshield tech to you!
---
Fully Stocked Mobile Windshield Replacement Services
Don't risk an accident by driving with a cracked windshield. Driver safety is our main priority, which is why we are happy to send a mobile windshield replacement technician to you, wherever you are in the greater Lake Oswego area.
Our mobile fleet offers the same high-quality materials and workmanship as our in-house services. We guarantee our work and stand by our no-leak guarantee for as long as you own your vehicle.
Don't let cost deter you from driving safely and legally. We work with over 300 insurance companies and can bill them directly through our third-party billing partners.
All of our technicians are certified by SIKA & DOW – leaders in the Auto Glass Adhesive Replacement Industry.
---
Why Should I Have My Windshield Replaced by Collision Auto Glass & Calibration?
Standard windshields consist of two pieces of glass with a layer of vinyl resin in between. This layer is what keeps millions of tiny glass fragments from showering onto passengers during a collision. However, a chip or crack can weaken the bond between the sheets of glass and render the windshield unstable under the impact.
While an entirely shattered windshield is unfixable, neither is a windshield crack. We help you determine whether your automobile requires either repair or replacement service, and always have your safety at the forefront of our minds.
Maintaining your safety and your business are our top goals. To keep our standards, we always offer:
Insurance options. We are a preferred provider for over 300 insurance companies, including Farmers, PEMCO, and American Family. We work with your insurance company to help you cover the cost of service.
Services recommended by local auto dealers. BMW, Audi, and Mercedes dealers in the area refer their valued customers to our shop. We have over 20 years of experience working with luxury vehicles. Our customer reviews verify our steadfast commitment to quality service.
A lifetime no-leak guarantee. Our promise covers our maintenance and any leaks that develop from the parts we installed. It is not transferable and does not apply to any pre-existing or new damage.
Free disposal of removed parts. We do not charge a fee for the disposal of your old windshield.
---
Our Windshield Installers Are Certified.
All of our technicians at Collision Auto Glass & Calibration sually are trained and certified through Sika and Dow Automotive, which meets all of the AGRSS guidelines for industry standards of excellence in windshield replacement.
Your car's windshield is a critical element of your overall safety on the road. Don't hesitate to call our auto glass shop even if you are just curious about windshield replacement costs. Our phone representatives are available to walk you through our processes and offer a free estimate.

Auto windshield damage should be addressed immediately. Call us for prompt windshield replacement services in Lake Oswego
---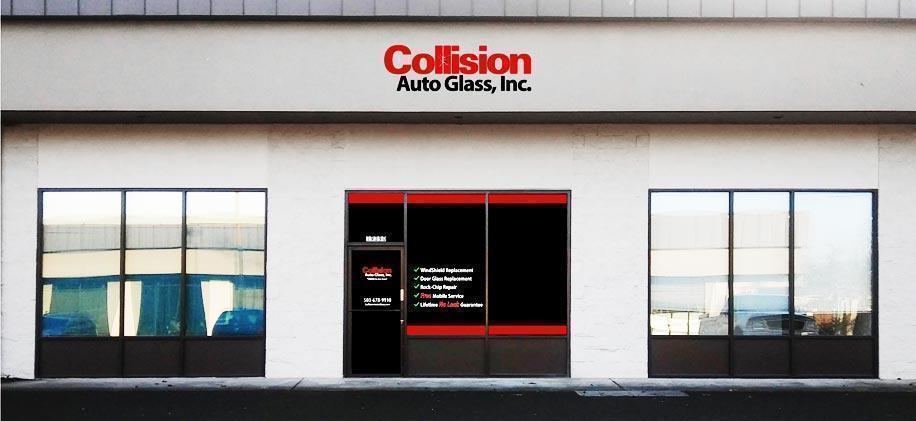 ---