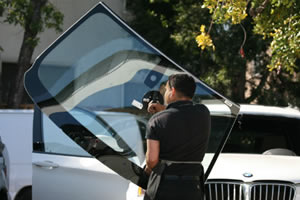 We provide Windshield Replacement for any Car, Truck, or SUV, foreign or domestic.
Give us a call today at (503) 656-3500
Certified Technicians (DOW & SIKA Certified)
OEM Quality replacement parts
OEM quality adhesives
FREE Mobile Service*
FREE Disposal of damaged or broken glass
Lifetime NO Leak Guarantee*
Sameday Service*
Collision Auto glass only uses the finest products & supplies like SIKA urethane's which is used by 90% of today's automobile manufacturers.
All of our Technicians are highly trained and Certified with years of experience with today's most challenging automobiles.
IMPORTANT INFORMATION-Today's cars are equipped with sophisticated equipment like rain sensing wipers, heads-up display, lane departure just to name a few of them, so don't just trust anybody with your car, truck or SUV… Trust the Local Experts at Collision Auto Glass & Calibration and see why we are "Clearly the Best Choice" for all your auto glass and windshield replacement needs
Please watch this short video showing the importance of your car's windshield!
We Speak Acura, Audi, BMW, Cadillac, Lexus, Mercedes-Benz, Mini Cooper, Porsche, and Volvo…
Not all cars are created equal!
Collision Auto Glass & Calibration is recommended and used by both BMW Dealers, all three Mercedes-Benz Dealers and the Volvo dealer here in Portland area because our Technicians are some of the highest skilled and Certified in the industry with as much as 20 plus years experience dealing with automobiles windshields. We do more BMW, Mercedes-Benz, & Volvo windshield replacements than anyone in Portland area and our online reviews speak loud and clear.
Today's high end luxury cars are equipped with options like Rain Sensing wipers, Heads-Up Display, Lane Departure Waring, Solar, Condensation Sensors, Rain, Light, Solar Sensors (RLS). And most of these automobiles also require moldings and clips to be replaced.
At Collision Auto Glass & Calibration we know what your high end automobile needs to be done properly. We have access to and years of experience with the local dealerships dealing with all your auto glass needs on your high end luxury automobiles. If you need a windshield replacement or door glass replacement on your  high end luxury automobile, then give us a call at (503) 656-3500