You'll likely encounter various maintenance and repair tasks that you might consider tackling independently. After all, DIY projects can be empowering, cost-effective, and even enjoyable. However, regarding your car's windshield glass, it's essential to exercise caution and resist the temptation to embark on a do-it-yourself adventure. While DIY approaches can work wonders in certain situations, repairing or replacing a windshield glass is not one of them.
Why Windshield Repair Kits Do Not Work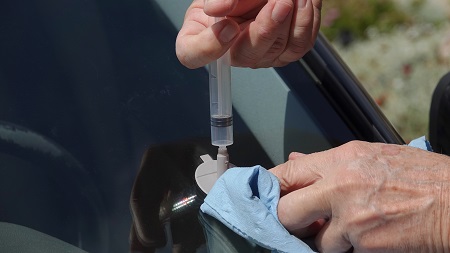 When it comes to repairing your windshield, quite a few essential tools and products are required to get the job done right. It's easy to become overwhelmed with the vast selection of equipment available, making it possible to end up with the wrong items or those that just don't cut it. Not having the proper tools for the job can lead to various issues that could put you and your car in danger. This is precisely why seeking professional assistance in windshield repair makes sense. A certified technician has the expertise, tools necessary, and knowledge of the exact size and shape of the glass replacement you need for your specific car.
You May End Up Spending More than You Wanted
When replacing a windshield, it's important to remember that it's not just a matter of finding a piece of glass that fits. There are many factors to consider, from the shape of the glass to the precise measurements of your vehicle. And unfortunately, it's all too easy to purchase the wrong replacement windshield. Whether it's a size discrepancy or a mismatched shape, even small errors can cause big problems for your vehicle.
You Could Cause More Damage to Your Car
Dealing with a damaged windshield can be a frustrating and daunting experience. Sure, there are DIY kits that claim to have everything you need, but do you have the skills to use them properly? Unfortunately, attempting to fix the issue alone may only result in more harm than good. From injecting the resin incorrectly to properly removing and sealing the new windshield, the tiniest mistake can result in an expensive disaster. That's not something any car owner wants to experience. So, if you want to guarantee the job is done right the first time, it's always best to seek the expertise of a professional.
You May Not Get a Second Chance
When it comes to windshield repair, DIY kits can be a lifesaver for those small chips that sneak into our vehicle's glass. However, it's important to know the limitations of these kits before attempting to do the job yourself. While they can effectively prevent further splintering and improve security against minor road debris, they cannot erase the chip. In fact, using the kit incorrectly or on a crack outside of its range could result in even worse auto glass damage and the need for an entire windshield replacement. Once the adhesive is in, it's there for good, making any future repairs a lost cause. So before taking on your next windshield repair project, be sure to carefully consider whether a DIY kit is the right choice for your particular situation.
Your Repair Job Could Result in Air Bubbles
As someone who values precision and accuracy, the last thing you want is for your windshield to have unsightly air bubbles. Not only do they detract from the overall appearance of your car, but they also give away the fact that something was done incorrectly. Unfortunately, it's all too common for people to forget to check for air bubbles after applying resin to their windshield, and even when checking for air bubbles, it can be very difficult to end up with none.
You Can End Up with an Inadequate Repair Job that Does Not Work
As tempting as it may be to try and save a few bucks by opting for a cheap at-home repair kit, it's important to remember that sometimes you get what you pay for. These kits usually come with a suction cup tool that is meant to hold everything in place while you fill your windshield crack with resin, but many people fail to realize the importance of this tool. Even if you do use the suction cup, the repair job you'll end up with just won't measure up to the standards of a professional job. Putting in the time and effort with a subpar product will only result in a subpar outcome. And this poor repair job will not last long on the road. Don't let the allure of a DIY solution cloud your judgment when it comes to something as important as your windshield. Invest in the help of a professional for a repair job that will leave you with peace of mind while you're on the road.
Take Your Windshield Repair and Replacement Needs to Collision Auto Glass & Calibration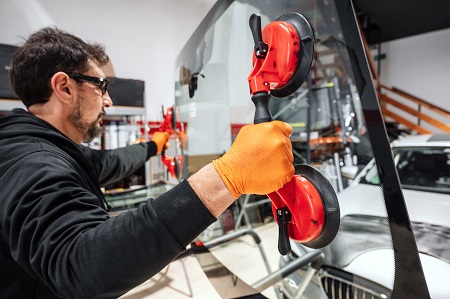 When chips, cracks, and scratches show up, it's time to take action. But who should you trust to provide the safest and highest quality windshield replacement and repair? Look no further than Collision Auto Glass & Calibration. Our team of experts in auto glass uses the finest materials and installation techniques to ensure your windshield meets all safety standards and protects you from any potential harm. And if you only need a crack repair, we can handle that, too.
Don't compromise your safety – call our experts for the best windshield replacement in Milwaukie today.
Quality auto glass services we offer:
Auto Glass Repair Services

Rock Chip Repair Services

Quality Windshield Installation and Replacement Services
Visit our About Us page for more information about our auto glass company.