What Makes Our Windshield Replacement Services Special?
How often do we think about our windshields? Other than rinsing dirt and squashed bugs off from time to time, we tend to put windshields in the 'forgotten until failure' category. But as the first line of defense between the driver and 65 mph winds, vagrant flying insects, road debris, and catapulted rocks, the windshield holds its own as a massively important feature of any motorized vehicle!
Cheap windshield replacements can cheapen your safety.
Fairly priced auto glass replacement and high-quality service are one in the same at Collision.
And chances are your insurance covers replacement costs, so make sure quality and safety standards guide your decision when searching for windshield service.
Collision Auto Glass & Calibration has been in the industry long enough to have seen it all. So, when we see damaged windshields, naturally, we're compelled to offer our expertise. Removing a broken windshield requires special tools, training, and, most importantly – patience. Not all auto glass shops promote these qualities amongst their technicians, but we do.
Patience, in our case, means that we balance precise techniques with the ability to err on the side of caution before diving into routine jobs. We establish a line of clear communication with each customer to ensure they know what to expect in terms of timeframe, tasks performed, and pricing.

---
Why Replacing a Broken Windshield is Vital to Your Safety

Modern vehicles contain significantly more safety features than the obvious airbags and seatbelts. Unlike the windows in a building, for example, car windshields are made from laminated safety glass – a combination of two curved sheets of glass with a laminated layer of plastic between them. This lamination holds pieces of glass together upon impact, ensuring the passengers don't get a very unpleasant 'shower' in addition to the trauma of the accident.
The lamination in tandem with special automotive grade adhesives at the seals keeps the windshield from shattering under minor impacts from rocks and road debris. But this doesn't mean it's safe to drive with a cracked windshield; it just buys you some time and keeps you safe until you can have it replaced.
Additional benefits of choosing Collision Auto Glass & Calibration:
OEM quality replacement parts
OEM quality adhesives – Our SIKA urethane adhesives are best for holding the windshield in place and preventing leaks.
Mobile auto glass services
Free glass disposal
Same day service: We do our work quickly because we're trained, not hasty.
Call us for Certified Windshield Removal and Installation Services in Wilsonville!
The team at Collision adheres to all Federal Motor Vehicle Safety Standards as strictly as our windshields adhere to their frames. There's no reason to settle for "adequate" when it comes to windshield replacement. Call us today for in-house or mobile services that never cut corners on quality. We cover all of Wilsonville, from SW Grahams Ferry Road to NE Miley Road near the Charbonneau Golf Club.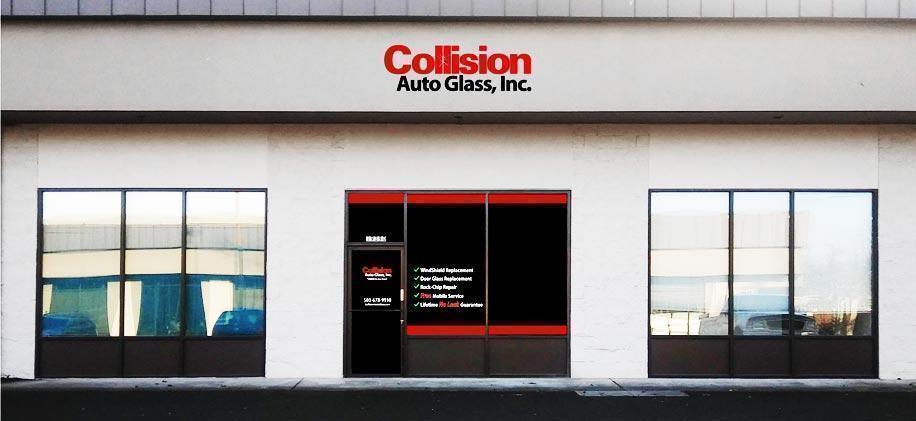 ---