We can replace your windshield right now.
Windshield damage is a serious driving hazard. What's worse? You might not see the full extent of it until the conditions are right. Oncoming headlights can illuminate hazing at night and blind you. Cracks can grow when you're sleeping, especially during freeze/thaw cycles. These are beacons for police officers. They can pull you over if they believe your view is obstructed. Don't risk a ticket or worse. Take action. Get a dependable windshield replacement in Forest Grove from the experts at Collision Auto Glass & Calibration.
Don't risk your safety by driving with a damaged windshield
Our technicians come to you! Get a new replacement windshield wherever you are.
Choose a windshield replacement service that works with your schedule.
Mobile Windshield Service – Damage can happen at any time. Even something as small as a chip can expand and web. It can be hard to find the time for a replacement. With our mobile technicians on the scene, you don't have to. Our rock chip repair and mobile glass services come to you. We do not charge extra for mobile windshield replacements. Get the same quality work as our shop no matter where you are.
Come To Our Shop – Our Portland facility is equipped for faster service. We can replace your windshield faster than our mobile technicians. That gets you back on the roads of Forest Grove much more quickly. We can often perform services the same day you bring your vehicle in. Call now for scheduling!
All work is performed by a DOW and SIKA certified technician.
Enjoy the benefits of Collision Auto Glass & Calibration in Forest Grove.
Make a smart choice. We aren't just your affordable option. Additional benefits include:

OEM quality replacement parts: Every windshield we install meets your vehicle's OEM requirements. Get stock protection now.
OEM quality adhesives: Adhesive secures your windshield and stops leaks. That's why we use the industry-leading SIKA urethane adhesive.
Free mobile auto glass services: Stop paying more for mobile. We don't charge extra. Get more for less with Collision Auto Glass & Calibration.
Free glass disposal: Many companies charge extra to dispose of your old windshield. We don't, and this is just one more way we save you money.
Same day service: Our technicians are all certified. We provide same-day service with results you can depend on for the long haul.
Contact us today for scheduling or immediate service!
We are always equipped to provide an emergency windshield replacement in Forest Grove. Don't pay more to settle for less. Call or contact your trusted local windshield replacement provider. No extra fees for disposal or mobile services. OEM quality you can trust. We're ready to get you back on the road.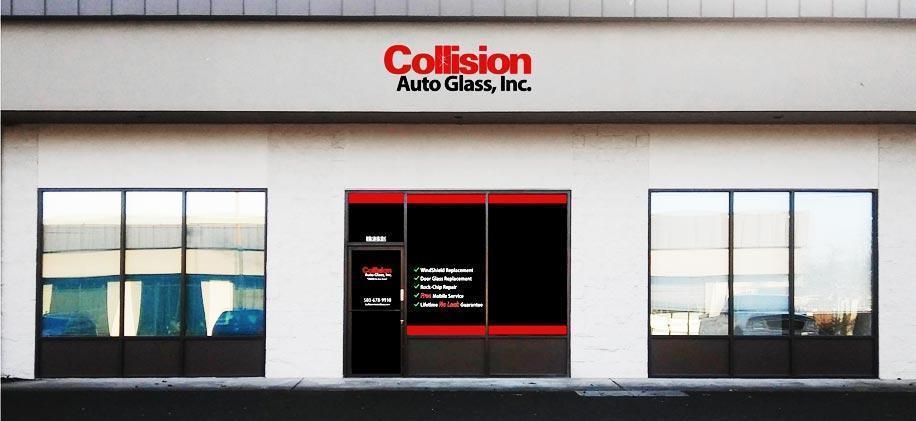 ---