Get a Windshield Replacement Wherever You Are
So much more than your visibility can be affected by a damaged windshield. It can be a major safety concern. The scary part is, you may not know it until it happens. Barely noticeable scratching on the windshield may be fine in daylight. Once the headlights of an oncoming car catch the light, those scratches can blind your view. Cracks often get worse over time, as well. The sooner you take action, the better. If your windshield is chipped, broken, cracked, scratched, or damaged in any way, don't put your safety at risk. Get a windshield replacement in Aloha from the professionals at Collision Auto Glass & Calibration.
Don't risk your safety by driving with a damaged windshield
Our technicians come to you! Get a new replacement windshield wherever you are.
Windshield replacement services that work with you.
Mobile Windshield Services – Damage can happen at any time. A growing crack or webbing chip can compromise your safety. Life is good at getting in the way of a replacement too. Luckily, you don't have to rely on fate to give you time. Our mobile glass and rock chip repair service come to you. With on-site windshield services, you get the same high-quality we offer at our on-site facility. Best of all? Unlike other windshield replacement companies, our mobile services don't cost extra.
Come To Our Shop – Our facility in Portland is fully equipped. Our extensive equipment allows our technicians to provide even faster service. When you want a quick turnaround, there's no better place to go. We often finish service the day you bring it in.
As always, all work is performed by a SIKA & DOW certified technician.
The Benefits of Collision Auto Glass & Calibration

Make the right choice. We aren't just cost-effective; additional benefits include:
OEM quality replacement parts: All of our replacement windshields meet original OEM specifications. Restore your manufacturer's recommended protection.
OEM quality adhesives: Adhesive is what protects your windshield against leaks and keeps it in place. We only trust industry-leading SIKA urethane.
Free mobile auto glass services: Don't pay extra for mobile services. When you choose us, you never will.
Free glass disposal: Another way other companies like to tack on fees. Don't pay for it. Choose Collision Auto Glass & Calibration instead.
Same day service: Our certified technicians have the skill to deliver same-day service and excellent workmanship.
Contact us today for scheduling or immediate service!
Emergency windshield replacement is always available. When you want the best local windshield replacement provider without all the extra fees the other guys charge, give us a call. Operators are always standing by, so call or contact us now!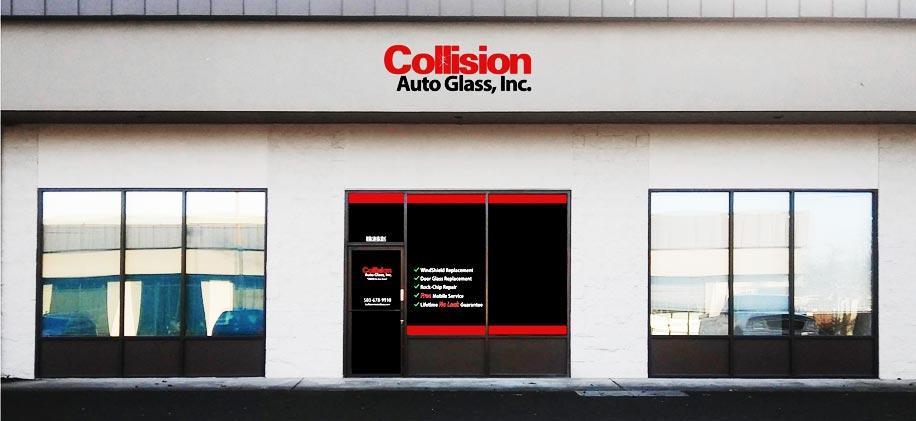 ---