Cars are essential to our daily lives, and taking good care of them is crucial for their longevity and performance. When it comes to maintaining your car's glass, there are several things you can do to keep it in top condition. From cleaning to preventing scratches, there are various steps you can take to care for your auto glass.
Repair Small and Large Chips/Cracks in Your Glass Right Away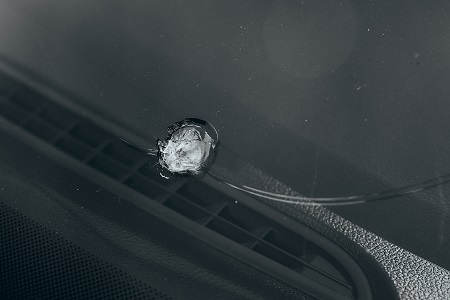 The impact of a thrown object, large or small, causes a tiny bit of glass to be smashed out and leaves a crater in the glass. Large stone chips in your windshield can be devastating if left unaddressed. If not tended to immediately, the chip can spread quickly and require an entire windshield replacement which is much more costly than window repair.
Keep Your Distance On the Highway with Large Vehicles and Trucks
Driving on the highway or a gravel road can be challenging, as pebbles and small stones kicked up by the tires of other vehicles can be hurled at your front glass and cause large chips. It is best to take precautions and leave a good distance between yourself and the vehicles ahead of you, especially bigger vehicles like semi-trucks and other large commercial vehicles because they have bigger tires that can fling back pebbles.
Replace Your Wiper Blades
Wiper blades can wear out or tear quicker than expected, leaving more than just streaks of uncleared glass behind – the metal strip holding them together can come loose and come into contact with the windshield, causing fine scratches that will never go away. It's wise to replace your wiper blades when you notice the slightest bit of rubber coming loose or evidence of streaks on the windshield. You should replace your wipers at least once a year.
Wash Your Windows Last and Regularly
Windows tend to accumulate more than simple dirt and bugs; sap from trees, hard water spots, and bird droppings all cling to the glass. Even when the initial cleaning is complete, you may notice a faint glimmer on your windshield. To properly clean your windows inside and out, consider using a high-quality glass cleaner – this should be the last task on your list while you clean your vehicle. Otherwise, it may become splashed or dirtied during the process.
Choose the Right Cleaning Products for Your Glass
Choosing a quality glass cleaner is essential; be sure to check that it is free of ammonia, as this could end up damaging the car. Glass cleaners come in different forms and finding one with a sprayer attached to it can make the task significantly easier.
Additionally, for an organic and non-commercial choice, mix warm water, alcohol, and vinegar and put it in a spray bottle for easy use. Choose a microfiber cloth or towel since other types may leave streaks or marks behind after wiping the glass off.
Dry Your Windows Often
To prevent water spots from tarnishing your windows, keeping them dry is essential. After cleaning the windows or after it rains, use a microfiber cloth to dab away any remaining moisture. This cloth is great for last-minute drying as it can easily fit in the glove compartment of your car.
Invest in Rain Repellent
A rain repellent is a perfect solution to keep your windows crystal clear, especially when it rains. As the name implies, it creates a hydrophobic barrier on the treated glass that helps to repel rain, sleet, snow and all other forms of precipitation. Not only does this provide improved visibility and help you arrive at your destination safely, but it also prevents water spots from forming, making cleaning easier and quicker.
Get an Extendable Squeegee
If you're looking for an effective way to improve your car wash experience, an extendable squeegee is perfect. Not only can this tool enable you to reach those hard-to-reach glass parts, but it can also help you wash sunroofs. In particular, these devices are especially useful when cleaning SUVs or trucks' windshields because of their height and size.
Avoid Parking in Direct Sunlight When Possible
During the hot summer months, taking extra precaution and care with your car's windshield and glass windows is important by parking in shaded areas. Extreme heat can warp glass and cause irreversible damage, making it necessary to seek auto glass repair or replacement. Taking a few moments to park in the shade can help protect your vehicle from unnecessary damage, saving you significant time and money.
Contact Collision Auto Glass and Calibration For Glass Repairs and Replacements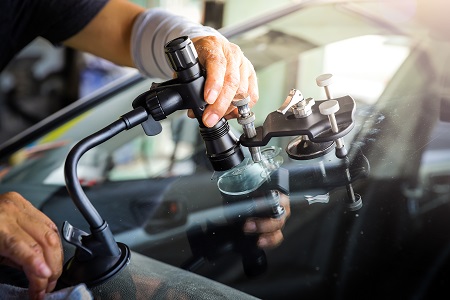 Regarding auto glass repair and installation in Milwaukie, there is no better team to trust than Collision Auto Glass & Calibration. With certified technicians, you can be sure that your vehicle will be fitted with the highest quality replacement glass available. Our knowledgeable mobile and shop team are available round-the-clock, so we have you covered wherever you are located in Milwaukie. Do not let your auto glass get in the way of a safe and secure driving experience – our experienced auto glass technicians can quickly restore your vehicle's glass so you can drive with peace of mind. We pride ourselves on our outstanding customer service and competitive pricing, which makes working with us an easy decision for every car owner in Milwaukie.
Contact us today if you need experts in glass repair services!
Other Auto Glass Services we provide:
Read our About Us page for more information about our company, or see our FAQs page.