Don't Wait for Windshield Replacement
The professionals at Collision Auto Glass & Calibration will be happy to tell you how windshield damage is more dangerous than some drivers realize. A crack or chip can increase in size overnight or during a dramatic change in temperature. Furthermore, any damage to a windshield automatically compromises its strength and ability to protect you in a collision.
Even if you don't want to fight through rush hour traffic to get down our shop, putting off a windshield replacement is unnecessary. Since we offer 24/7 mobile auto glass service to fix windshield damage and door glass replacement, we can help wherever you are in or around Tigard. This service costs you nothing additional because our number one priority is to make safe driving possible for all drivers.

We carry the high-grade materials required for safe windshield replacement.
Don't settle for less than superior glass from leading manufacturers. Associated warranties come with our guarantee.
Mobile replacement for your car windshield

How long have you been driving around with that "star break" in your line of vision? Sometimes drivers will wait for months to address the "minor" damage that occurs from flying rocks and debris on the highway. However small, these surface chips and cracks can get bigger and, in most states, warrant a traffic citation.  Additionally, a properly installed windshield redistributes force during a front end collision, forcing the impact downwards instead of towards the passengers.
Save yourself the cost of a ticket or injury by taking advantage of our mobile windshield replacement service. Mobile fleets maintain the same quality products and services that we offer at our shop. Many of our customers even schedule service at their workplace and know that we work with all car insurance companies. So, knowing how easy it is, there's no reason to put off replacing a windshield!

---
An Auto Glass Shop With Class!
Nearly ten years of experience serving Tigard has given us an advantage in the industry. Merely swapping out glass panels isn't enough. Shaping our business around service that makes you feel confident in our company and on the road is not just our goal, it's what we've already established.
We set ourselves apart by providing each customer with these windshield replacement services:
Certified techs (DOW & SIKA Certified)
OEM quality replacement parts
OEM quality adhesives
FREE mobile service*
FREE disposal of damaged or broken glass
Lifetime NO leak guarantee*
Same day service*
There is no reason to cut corners by purchasing cheap products or hiring unskilled workers. Each of our technicians is rigorously trained and certified to perform their work proficiently. This extensive training allowed us to established a five-star rating on Google, Facebook, Yelp, and Angie's List.
Through low prices, quality products and service, quick response times, and consistent punctuality and professionalism, we've become the auto glass shop of choice in Tigard.

---
Contact the shop for scheduling or immediate auto glass replacement service in Tigard!
Have you ever scheduled service and been greeted by name upon arrival? It makes a difference. Our team knows how to treat you like a friend. Call us when you need a windshield replacement in Tigard.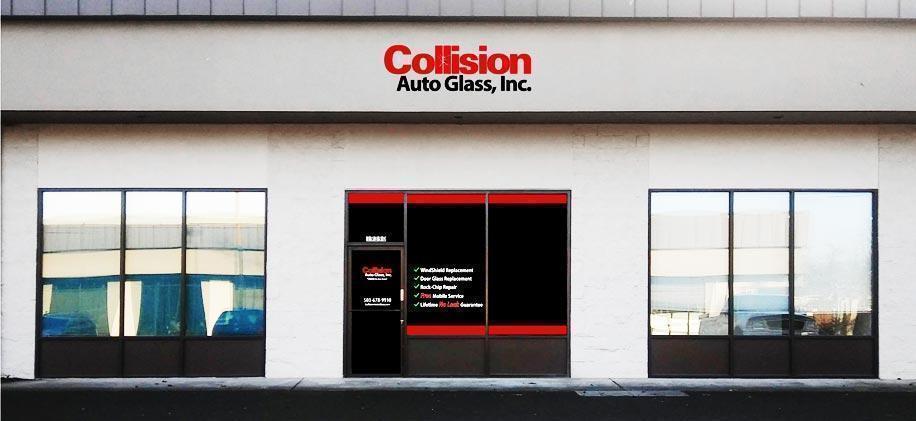 ---